Super Brain Blog – Season 4 Episode 1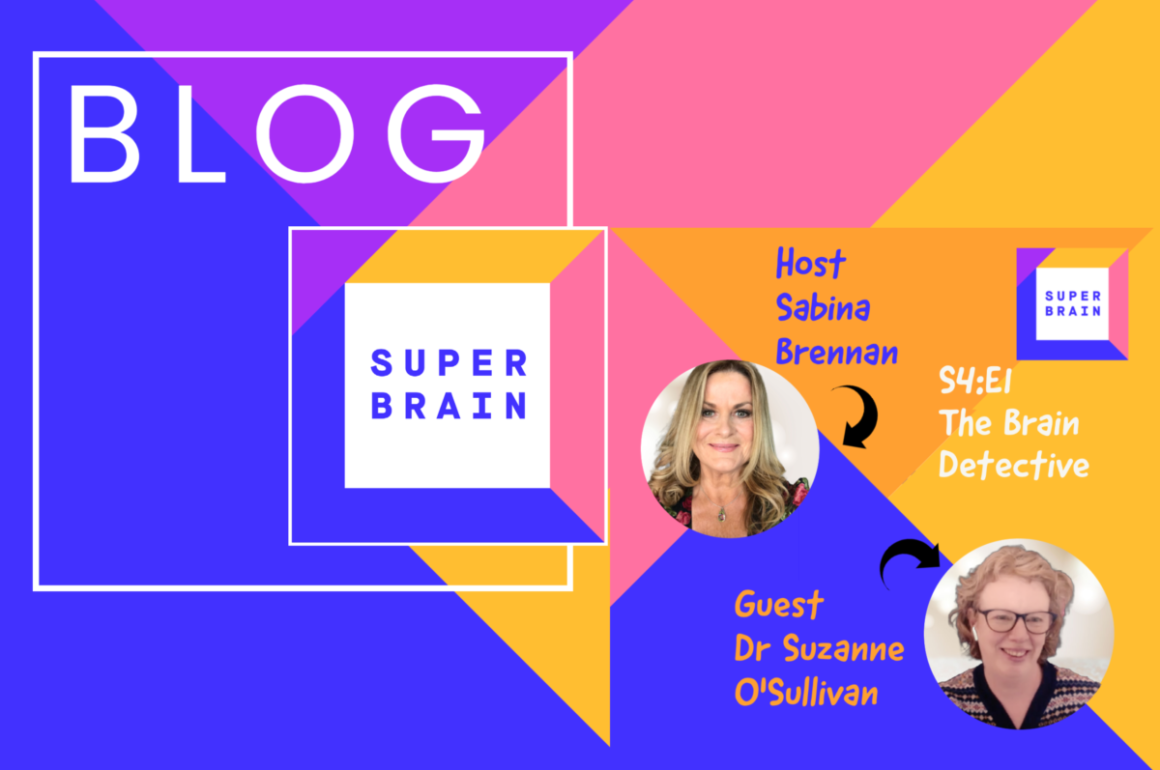 Super Brain Blog – Season 4 Episode 1
The Brain Detective with Dr Suzanne O'Sullivan
Become a Patron
Listen and Subscribe:
Apple Podcasts, ACAST, Spotify Stitcher, Google Podcasts,
Trailer
Topics
02:23 – How Dr Suzanne O'Sullivan's recent book came about
06:30 – Sweden's Sleeping Beauties, young girls who lay in bed, eyes closed, for months
11:16 – The unconscious nature of psychosomatic illness
15:21 – The validity of psychological illness
20:13 – Fine line between control and blame
21:06 – Granny in Ghana and cultural subtleties
28:35 – The language of stress
30:57 – Psychosomatic illness is real – it is not malingering
33:35 – The problem of the mind
38:39 – The pros and cons of diagnostic labels
41:39 – Sienna and psychosomatic seizures
49:11 – Pejorative labels reserved for females – the gender divide
58:45 – The problem with research
01:01 – Misleading and elevated claims – supplements and CBD
01:04 – How labels can make you more disabled
01:07 – Teen suicide and distress expression
01:10 – Psychosomatic illness – learning gone wrong
01:13 – Dr Suzanne O'Sullivan's tip for surviving and thriving in life
Links
Click Image for links to Suzanne's books
Guest Bio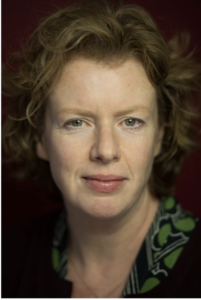 Born in Dublin Dr Suzanne O'Sullivan qualified in medicine in 1991 from Trinity College Dublin. She trained in both neurology and clinical neurophysiology and currently works at The National Hospital for Neurology and The Epilepsy Society since 2011.
Her specialists interests are in epilepsy and in improving services for people who suffer with functional neurological disorders. Her first book 'It's all in your head, true stories of imaginary illness' won the Wellcome Book Prize in 2016. The book also won the Royal Society of Biology General Book Prize. Her second book 'Brainstorm, detective stories from the world of neurology' uses the manifestations of epilepsy to explain the workings of the human brain.
In her third book, 'The Sleeping Beauties and other stories of mystery illness' Suzanne travels the world to visit communities that have been subject to outbreaks of mystery illness that both doctors and scientists have struggled to explain within the boundaries of medical science.
Over to You
Have you every experienced unexplained illness?
How did you feel when you were told that your symptoms are psychosomatic, 'all in your head' or 'just stress'?
I've certainly had this experience and I know it's made me feel like I'm going mad or imagining things. It's made me very wary of going to the doctor for fear they think I am a hypochondriac. I also feel like I have to say I work for myself so that they know I'm not looking to pull a sickie.
I'd love to chat with you about the episode, please do share your thoughts, insights or questions in the comments below.
Tune into Thursday's booster episode where I'll be taking a deeper dive into psychosomatic illness and functional neurological disorders.
Don't forget to share the episode on your social media.
Transcript
Dr Sabina Brennan 0:01
My name is Sabina Brennan, and you are listening to Super Brain the podcast for everyone with a brain. My favourite books, films and TV shows are mysteries, detective stories and psychological thrillers. As a psychologist I've learned not let the psychological inaccuracies that sometimes appear in these books spoil my fiction fun. But I had to do no such thing with Susanna Sullivan's new book the sleeping beauties. Although Suzanne writes nonfiction, her books are equally if not more fascinating and thrilling than any fiction book I've ever read. Suzanne is a detective of sorts, who unravels real life mysteries by delving deep into the brain and the human psyche. Suzanne is a neurologist who drew on her 20 year career seeing 1000s of patients to write her first two books. Her first book, It's all in your Head, won the Wellcome Prize in 2016. Her second book brainstorm explores the intricacies of the human brain through epilepsy and other seizures. Suzanne has a rare gift for insightful storytelling which makes her third book The Sleeping Beauties, a wonderful journey of discovery, both physically and metaphorically, as she explores some incredible, mysterious, psychosomatic illnesses, and mass hysteria, from children in Sweden who fall asleep for years, high school students in New York with contagious seizures, and several embassy officials with headache and memory loss following assault by non existent Sonic weapons. The stories are absolutely fascinating. But what sets this book apart is the ease with which Suzanne lets the reader inside her own brain as she solves these mysteries, and wrestles with her own prejudices, and the failings of her chosen profession.
Dr Sabina Brennan 2:02
So Suzanne O'Sullivan, I am so delighted and excited to have the opportunity to speak with you. Usually, with my guests, when they've written a book, I like to leave reading the book as close as possible to the recording so that it's fresh in my head. The book is called The Sleeping Beauties.
Dr Suzanne O'Sullivan 2:22
Yeah.
Dr Sabina Brennan 2:23
And it's very aptly named. And it is a fantastic journey, through the telling of various stories of unusual phenomenon that have occurred, it is the story in a way of the human condition of how society influences the human condition and the role in a way that Western medicine and other cultural aspects influence our behaviour in certain times and in certain contexts. I find it absolutely fascinating. But first, what I would really like if you could just tell us a bit about yourself and how you ended up in the career you're in. And I don't mean that that sounds like a bad way away ended up in this career, but how you came to be where you are? And actually really what drove you to write this book?
Dr Suzanne O'Sullivan 3:15
Yeah. So just my own background. Well I'm from Dublin, and I studied medicine in Trinity, and I am now a neurologist at the National Hospital of Neurology in the UK. Now, how did I end up there is .. You know, it wasn't… I think a lot of people like to think that doctors, you know, have a vocation and that they want to save people and things like that. But you know, when you're 16 and you're choosing your university course, I think a lot of us don't know, what we want to do. So I would say it was very much accidental that I ended up being a doctor because I didn't have a clear vocation. I'm obviously very pleased that that's how things worked out for me, because I think medicine's an amazing career, it offer something for everyone. If you like people, if you don't like people, if you like stories, or, or if you like small scientific things, then you will find a place in it. What I actually always wanted to be when I was in school was a writer actually. But I do recall that my mother told me that, you know, writing was something you did after you had a proper job. You know but that was, after all the 1980s when people worried about paying mortgages and buying houses, which I suppose they do now, but particularly so then. I spent many, many years as a doctor before I revisited my love of writing, and decided it was time to write a book. And being a doctor. I'm hearing stories all the time. So the obvious place to start was to write about my own patients. So a few years ago, I started writing about my experience of being a doctor and the things my patient's told me and the things I learned from them. And I loved it. It just opened a whole new world up to me. And I'm now on my third book, which is The Sleeping Beauties, which began with a very…. I'm really fascinated by psychosomatic conditions, I'm really fascinated by how we kind of ignore them and dismiss them and make mistakes about them and how misunderstood they are. And I read this amazing story on a BBC website about these children in Sweden who had fallen asleep into this condition called resignation syndrome, where they fell asleep for months, and some of them even for years at a time. And all of their tests were normal. And their brain scan said they're not asleep, they're awake. So this was clearly a psychosomatic condition because it couldn't be explained by disease. And as a story, the more I learned about the story, the more I I just saw examples of what happens to my patients is how hard it is for people to admit that psychological suffering leads to physical suffering. Because as I read about the story, I discovered all these children had tragic backgrounds. They all were from asylum seeking families, what was happening to them a condition called resignation syndrome was intimately linked to the risk of being deported from Sweden where they all lived. And I thought, Well, here we are, again, we're giving mystery names, and medical names or medicalising social suffering. And I thought, well, that's something I need to learn more about. And so The Sleeping Beauties was born.
Dr Sabina Brennan 6:13
Yeah, and it's fantastic. absolutely fascinating. It's something that interests me too These girls, these young girls in Sweden, they were in that awful position of being threatened with being sent back
Dr Suzanne O'Sullivan 6:26
Yeah
Dr Sabina Brennan 6:27
to terrible situations.
Dr Suzanne O'Sullivan 6:30
What happens is that, you know, the, the two girls I met, originated from Syria, and were asylum seekers in Sweden. And they lived, they arrived in Sweden when they were sort of four or five years old. So that, you know, they're the li… when I met them, you know, was five or six years after that, the lives they knew in Sweden were the only lives that they knew. And during the time that they've been in Sweden, their families were fighting for the right to stay. And then suddenly, at the age of sort of 10, or 11, they're faced with the prospect of being deported. And they became overwhelmed by this thing that's called apathy, where they just gradually withdrew from normal life. You know, started out by not eating that much, not talking so much, not communicating, until they get to the point where they go to bed, lie down, close their eyes, and don't open them again. So I met these two little girls, one of whom, the 10 year old, was, had been in bed for a year and a half, without moving, talking, interacting. She was kept alive with a feeding tube, her mum did physiotherapy. And her sister who was 11 had been like this for six months. And I suppose, So what shocked me, I went to visit these girls with the expectation of being shocked by how sick they were, by the fact that they were being cared for at home, which speaks to our neglect of psychological conditions and speaks to our neglect of people like who are forced immigrants, or asylum seekers, I don't think we'd allow our own children to lie at home for a year and a half without active medical care. But actually, when I got to Sweden, something shocked me that I wasn't expecting, which was that everybody was talking about what brain scans they should do on these children to explain their problem. You know, what they wanted me as a neurologist to advise them on what chemicals in the brain were causing them develop resignation syndrome? And I just felt like, surely everyone can see this as a social problem. You know, why did they want me to do a brain scan? You know, everyone should be arguing about the social circumstances that have come together to create this illness? And that was quite shocking to me, because it reminded me for my own patients, well, why would they express their distress about psychological or social issues, if nobody really cares about that aspect of things, or if they're less sympathy, so it makes sense to express your distress through physical symptoms, because people have more sympathy for that. That's what was happening with these children, they could only express their distress in the most effective way, which was through physical symptoms. And even then people want to cure them with brain scans. So that was really where this whole sort of idea of trying to understand the social kind of political cultural things that influence the way we express distress and how we interpret our bodily changes and how they shaped what we call illness and what we don't call illness came about, I've now forgotten what question you asked me because I tend to
Dr Sabina Brennan 9:19
It doesn't matter because your answer is fascinating really. You know, and I think you articulated so well, that you know, what's screamingly obvious to you. Because clearly you are a doctor that has the blinkers off and is looking at the whole picture. And I think you'll agree not all doctors do that. By definition. When you're trained as a doctor, you're trained to specialise. And unfortunately that specialisation can make it difficult for you to see the wood for the trees. And so your focus on a symptom, obviously looking for a cause but looking for the type of cause that you're trained to look for. So they expected appealing to you, you know, our children are behaving "abnormally" and I'm waving those fingers, listeners to indicate I'm saying that in inverted commas. They are behaving abnormally in an…. if everything were normal, you know, if their lives were perfectly normal. But they're behaving in a context, and it's the context, that is key. And what I love about the book I'm passionate about, you know, the relationship between the brain and behaviour and the lack of understanding that people have of how the brain works, and how it is a dynamic organ that influences our behaviour, but it's also influenced by our behaviour. And it is looking for patterns. And it is looking for cause and effect, and it's looking for solutions. And it does that simply through trial and error. And so if those kids try speaking about their psychological issue, and it gets no response, and as we often do with kids will say, Oh, don't be silly, don't worry about that this is an adult thing, then, you know, if they try withdrawing, and saying nothing, perhaps then attention…. actually, people start to pay attention. Of course, this is all unconscious. This is not happening in a conscious way. They're thinking part of the brain actually, isn't doing this work. You have two parts of the brain and very important parts of the brain that are unconscious and unthinking. But they are absolutely trying to make sense and respond.
Dr Suzanne O'Sullivan 11:16
Yeah, totally. I mean, that's… it's always a risk, isn't it? The minute you start saying, well, this is a more effective way I mean, I said, this is a more effective way of asking for help it sounds to people, as if there's something deliberate in this but of course, the unconscious part of it is most important. But just going back to a point you made a moment ago about doctors being so specialised Yeah, you know, that's the problem is I think, general practitioners are actually pretty good at this, I think general practitioners get to know their patients and have more of a sense of the whole picture. But neurologists like myself, you know, someone can come to me with a headache, and I'm well within my rights as a highly specialised doctor, to just prove that they don't have a brain tumour or a serious brain disease, and then just tell them, well, you don't have any of the things that I deal with. And now you're free to go, yeah, it's very, very easy for us to sort of just focus on one tiny little bit of the body, and rule out our little thing, and then discharge people. And that's these people fall between stools, because they can't find anyone who can be responsible for their full care. But then coming to your second point about the sort of unconscious expectations, I mean, what's very likely happening in these children is that, you know, cultural models of illness, so what we call illness are sort of programmed into our brains from childhood, you know, this happens to your body, it means this, and these sort of things happening to body are acceptable, and these sort of things happening to your body are not acceptable. So some diseases, obviously, you know, objective and nothing to do with anyone's opinion, if you if you have a particular type of cancer, or diabetes, whether you believe you have it or you don't, it will make itself known. But there's also a whole range of illnesses that only exist because we say they're illnesses. And if we say that a certain level of sadness is depression, that becomes an illness. But another certain level of sadness is not depression, it's not an illness. And all of that is programmed in our brain. So I grew up with the lexicon of this change in my body is a disease and that change isn't. And that's what will have happened to these children. They also have expectations of what happens when you face deportation, you know, and your nervous system overwhelms you, you know, if your belief is that deportation can lead to resignation syndrome, then your body may fulfil that expectation. And it does. So by you know, if you're in a stressful situation, your physiological changes will occur, your heartbeats faster, your breathing changes, your skin changes, and that happens to all of us. And irrespective of the cause of the stress, we all get those same physical changes. But then what happens is if you happen to be someone who is aware of a condition called resignation syndrome, and you feel those first changes, it's inevitable that you'll think oh, well, I think that this first change could be the start of this. And then you start looking for the other symptoms that go with that diagnosis of your expectations. And the more you search for symptoms, and look to see how your body will behave in a certain circumstance, the more that that can actually be played out. And obviously also paying attention to your body will heighten those physiological changes that started the whole thing in the first place. So it's a sort of a expectation that has inadvertently kind of played out your nervous system is overwhelmed by your expectations. And, you know, that happens to any of us. I mean, we've all just had hopefully, vaccinations for COVID. And, you know, the minute you get a vaccination, I always think of it like when I actually although I'm a doctor, and I'm quite happy to inflict pain, I don't particularly like having inflicted so when I see that needle coming to inject me, I'm already anticipating the pain. Yes, you know, and we've all had that. experience where you start feeling the pain before they've even put the needle into your arm. You know, there's so much you mentioned, the sort of unconscious processes, I think we give our brains, we give ourselves too much credit, there's much more going on at an unconscious level than at a conscious level. And we think we're completely in control of everything.
Dr Sabina Brennan 15:18
Yeah,
Dr Suzanne O'Sullivan 15:18
we're not and we need to accept that.
Dr Sabina Brennan 15:21
I say that all the time. And I tried to make it an empowering way. You know, we, we whoever we are, which is really just….. Well I believe we are our brains. It's just whatever our brain, the information our brain has taken from various sources, some from within some from society, some from culture, some silly things that people said to us donkey's years ago, and your brain just aggregates all of that information. And that's who you think you are, you know, that is your concept. And I think that's empowering, because you can change those bits of information, and you can become something else. But I also think that we consciously as you just said, we give ourselves our sense of self, too much credit and too much work in a way. And I think in there is a solution to some of these issues around stress and coping is that we don't give our brain the freedom to find the solutions to figure things out to make life easier for us. Because our brain can do that, because it has access to lots of information from our lived life experience, from books, we've read from everything your brain has access to that. Your, you know, unconscious parts of your brain or that access can be reached while you're asleep. And actually, if we leave some of those stresses, and some of those issues with our brain a solution can, you know, emerge. But I think what is really interesting is, what your book really illustrates very, very well, is that there's a value system, certainly in Western society that suggests that physical illnesses are somehow more valid than and I'm loathe to use the word psychological illnesses, because I don't believe that any illnesses is one thing. It's the result of a confluence of multiple factors and effects. You know, I mean, we have evolutionary processes, we have genetic influences on genetics aren't determined, and you know, because genes can be switched on and switched off by certain environmental factors, we have our upbringing, we have, you know, our sense of who we are, we have so many factors come into every equation in terms of how we might interpret a signal from our body, there's regular signals that a lot of people have forgotten to listen to, I frequently talk about loneliness as a signal, just the same as hunger is a signal to eat, loneliness is a signal to get connected, because we need connection as social creatures, but for some reason, we've placed a value judgement on loneliness, and said, Oh, that's not something that people actually should experience. But it is something that we just experience, I mean, every single emotion we experience is valid, you know, you have a thinking brain then to establish whether in this situation, this emotion is appropriate or not. And that appropriateness is determined by lots of factors, social factors, cultural factors, etc. but certain societies, and I can speak mainly about Western society, we have decided that some emotions are bad, and some are good, and some feelings are bad, and some are good. So loneliness is somehow a bad negative feeling. Anger is a bad feeling, no it's not anger is a feeling that can motivate you to action, if something needs to be changed, if it's not dealt with, it may come out in appropriately. And that's where it becomes problematic. But there's nothing wrong with that feeling. In and of itself,
Dr Suzanne O'Sullivan 18:35
I feel a lot of people like to pathologize those things as well. So just you know, that being a certain amount of anger or sadness has to be an illness or a disease that needs to be treated by a doctor. And but actually other cultures, I think Western medicine has quite a feeling of superiority on this kind of subject. We think we write great journal pieces, and we do brain scans on people and therefore our way is more scientific. And but actually, you know, other cultures often conceptualise disorders, like the problems you're talking about, like anger, or loneliness, or sadness, as situational rather than being about a personal psychological thing. And you know, that may very well be a much more realistic or a more better way regarding it, it's less personal, and it gives you an opportunity for change. Whereas I feel that, you know, I hear people now saying to me, oh, you know, my serotonin levels are low or you know, so it's all got to be located in something that's nothing to do with you or your life or your decisions or the pressure you put on yourself. it's to do with your neurotransmitters and your hormones.
Dr Sabina Brennan 19:38
But I think that approach though, shows a lack of understanding of the brain so people get a little bit of knowledge. I'm all for it. You know, My dad always said a little bit of knowledge is a dangerous thing. I'm all for having lots of knowledge. And that's where the danger comes when people talk about serotonin levels, and they're absolutely right. They influence mood, but they're not something that happen in a vacuum of your brain. As you know, it doesn't just happen that your serotonin levels are low or your serotonin levels are high, you have control over that you can go take a run, and it will boost your serotonin levels, you can smile and it can boost your serotonin levels.
Dr Suzanne O'Sullivan 20:13
People sort of like to talk, you know, there's a bit of a problem between the idea of having kind of control and being blamed. Yes, if you talk too much about a person's life or their life choices, as a doctor to a patient that can be perceived as blaming someone's life choices for the situation in which they find themselves. Whereas I personally find those conversations useful because if my life choices are responsible for how I'm feeling, then I can change.
Dr Sabina Brennan 20:41
Yes, like, Yes,
Dr Suzanne O'Sullivan 20:42
I think it's about control. But I understand that some people think it's about blaming, but you know, you've got certain things you can change in your life. And, you know, it's, it's helpful if rather than focusing on neurotransmitters, you focus on the things that you actually have within your grasp to change.
Dr Sabina Brennan 20:58
I just want to jump into one of the stories. And I, you know, it'd be nice to share a couple of the other stories. The one that I want to touch on is the girls in the boarding school.
Dr Suzanne O'Sullivan 21:06
Yeah, so this is an incredible story that was told to me by an anthropologist so this anthropologist went to work in Ghana, where they had set up a boarding school system for children who lived in really remote areas. So there are some places in Ghana where it's just so remote, that they can't really educate everyone equally. So for a long time, girls weren't getting the same level of education as boys. So they set up boarding schools, so the girls could stay until school until the end, which obviously is nothing but a positive change on the surface. And the anthropologist went to study the effect of the educational system on the community. But she hadn't been in the school very long, when children, girls in particular started disappearing from her class. Now the first time it happened, she was told by the classmates, that granny had come for the girl. And she didn't really sort of understand what was happening, but was told by teachers if the girl had fallen ill and family had come and taken her back to their village. That was all fine when it was one girl but then girl after girl started disappearing from the class. And this sort of "granny took her" started taking on a kind of an ominous quality because it was repeatedly said, the anthropologist thought in the first instance, that this was going to be something like malaria or a tropical illness. But as the community got to know her a little bit better, they revealed that these girls were having seizures. And what was happening at nighttime in the dormitories is that one girl would have a seizure, and then the seizures would spread through the dormitory really quickly. And that the community attributed this illness to a spirit called Granny. Granny was not a kind of kindly old matriarch of the family, granny was a spirit that the community believed lived in the mountains that came to infect the girls causing them to have seizures. And the only way that they could be cured would be if they were taken back to their villages to be removed from the influence of granny. And that was the cure. Now I think most of us sort of if you live in Ireland, if you live in England, you hear a story about spirits coming down from mountains to, you know, all sounds like very full of superstition. And it all sounds like something which is actually very unlike anything that happened to us, I would have to say that I see young women in particular, but young people in general with seizures like this all the time, seizures that have a psychological cause. We just don't employ a sort of explanations like Granny, we employ explanations like viruses and toxins, we have our own set of explanations. Now, when I encountered that story, first I had all the things that are prejudices that all Western medical people had. And in fact, the townspeople who were sort of torn between traditional forms of medicine, and Western medicine had gone through the full range of medical tests that we would go through. And in fact, the community had even called in a psychologist to diagnose what was happening to the girls, and she diagnosed mass hysteria. And that really caused absolute ructions in the town. Because as you can imagine, that's perceived to be a pejorative diagnosis. And it really just alienated the young women from the psychologist and the medical community, and really just reinforced the sickness rather than helping. But what I learned when I then listened to the anthropologist story more was how pejorative the whole reduction of this disorder to being one of 'the girls didn't want to be in school, they were stressed, they had seizures, so they should go home'. And that was the cause of the mass hysteria. And that was a formulation that we use to explain that disorder. But actually, when you listen to the story, much more completely, it was a much more subtle thing going on. And that's why listening to patients and understanding the subtleties is so important. Because if you just say, you're stressed, that's why this happening to you. People don't relate to that explanation. So first of all, these young women came from a very different social structure to ours. So traditionally, in their communities, women stay at home. They don't learn the way we learn. So we learn By reading books and going to classes and hearing lectures, they learn by embodied learning. So they learn by proximity. So to give an example, if you're learning to cook through embodied learning, you're not given a recipe, and you're not given instructions of how much of stuff to put in, you basically share the space with somebody, and you learn by participating and being with somebody. Traditionally, within these families, men went away, and were the community's sort of link to the outside world. Women stayed within the village, looked after the village learned through embodied learning. And that was their sort of traditional role. By taking these young women and putting them into the boarding school and expecting them to learn in this type of didactic way, they have been removed from everything that was normal to them. Family connections were made through proximity, not through blood. So the person you live with is your family, not the person who's your kin by blood. So their family structure had been broken up, their systems of learning had been broken up, their social structure had been broken up, and they were being subjected to learning which neither suited their type of learning, nor would ever be of any use to them in the future. What's more, they had a much more sort of holistic view of health, they don't believe that illness is something that kind of comes from within, they think it comes from the outside. So be it from a spirit causing you to get sick or something in the environment causing you to get sick. So it was very natural for them not to look for psychological causes, but to look for things outside themselves that would explain what was happening to them. So really, what this sort of the sickness caused by granny was, it was a way of solving a social problem that made sense to that community. So that when the psychologist came in and just said, well, they're stressed, it's hysterical. And you know, this is a psychological problem, it made no sense to this community at all because they did not think about health in that way. And it didn't take into account in any way, their traditional ways of living their lives. And I realised that for my patients, you know, because this is a doctor's training, I would often reduce things to psychological or stress, you know, and when you lose the nuance in a story, of course, you will end up with a lot of patients who think you're not listening to them, because you haven't understood what they're trying to tell you. Of course, as a psychologist, you know, you get more of a chance to hear the full range of a person's story. But as a medical doctor, you tend to hear symptoms, and you lose all of the rest of the story. But it was lovely for me to go around lots of different communities, and understand how much these sort of intricacies of their lives and the nuance in their stories mattered to what was happening to them.
Dr Sabina Brennan 27:38
Yeah, and essentially, it's that thing as well, that, and I hear it a lot from people, when we're talking about brain fog, you know, those kinds of symptoms, and they go to the doctor, and they're concerned, because it's functional, and it's actually preventing them from carrying out their jobs, and it's interfering with their relationships, etc. And they feel that they're not heard by the doctor, or, and then not being heard. Maybe that, you know, they say, look, it's likely to be stress. Now, actually, the doctor could be right. You know, it could be stress, but when it's that general term, and people again tend to think of stress as this sort of ephemeral thing, or, you know, and also something external, but you know, psychological stress, will, I feel I almost want to apologise for saying psychological stress, because people then some, I think that that's not real, but it's very real.
Dr Suzanne O'Sullivan 28:24
It is a lot to do with language.
Dr Sabina Brennan 28:25
Oh, a huge
Dr Suzanne O'Sullivan 28:27
Yeah, I mean, stress isn't wrong in these instances. But it just what people understand by stress is just so kind of singular and so simple.
Dr Sabina Brennan 28:35
Yeah, I think the problem is, again, it's language because stress, unfortunately, is used to describe the thing that stresses us, it's used to describe the physiological response to that threat. So I tend to try and, you know, say maybe that's the stressor or the threat, if your physiological response, but you also have your psychological stress response, which kicks off the physiological one, whether there is an objective stressor or not. And that's irrelevant. The fact of the matter is the physiological response is kicked off. And that can have a cascade of events that actually can ultimately manifest physical symptoms. Because if your immune system is lowered by chronic stress, you're going to catch every bug that's going or whatever. That's another thing that your book really touches on, is the language of particular disciplines, medicine, etc. They're often taken to be real. And essentially, really, they're just set up as means to efficiently and effectively communicate a set of symptoms or something like that, so that medical professionals can talk to each other in a form of shorthand, but it doesn't mean that there's something concrete there, and I think that's problematic.
Dr Suzanne O'Sullivan 29:40
I see people who have seizures caused by dissociation, and it all sounds very sort of something that happens to other people and, but all of these sort of things are just the normal. And I think it's helpful to say this to patients since you know, you said that sometimes it's all too much to cope with. And yes, I get that and we all dissociate. We all have moments when the mind just kind of wanders off, you can take in a bit of information. So in a funny way, these are our protective mechanisms that basically have gone awry. And they're all physiological things that happened to all of us. But I wish we didn't have to, you've apologised for the word psychological about three times during this conversation
Dr Sabina Brennan 30:17
Well I didn't apologise. I said, I feel like I know that I will never apologise. But it's just, I suppose, because in the context of what we're discussing, that's what we talk about over and over again, in the book
Dr Suzanne O'Sullivan 30:28
Yeah
Dr Sabina Brennan 30:28
it's that sometimes it's like, you know, it comes from the doctors, too, that somehow psychosomatic is made up. And you've said that repeatedly over the various different groups of people who experienced these phenomenon, where when they were told it was psychosomatic, They said, "I couldn't act, that"… "why would they act that?"…" Why would they act being asleep for a year and a half?" No, they're not acting. This is not conscious behaviour, but it's psychological behaviour. Soma – influencing the body.
Dr Suzanne O'Sullivan 30:57
Yeah, I mean, that's the thing, you know, we really aren't. Yeah, we haven't touched the surface – there are interested positions. But then there's a whole bunch of other people who the minute you say psychosomatic, they just Yes, they equated with malingering.
Dr Sabina Brennan 31:11
Yes,
Dr Suzanne O'Sullivan 31:11
they'll really struggling to understand the difference between malingering, they also struggle to understand the sort of…. these things feel impossible to people. And it feels impossible that something, you know, that's purely part of your cognitive psychological mechanisms could stop you walking. But I just say to people, well, you know, you imagine, if I asked you to walk a straight line on the ground, you would have no difficulty doing it, if I asked you to walk exactly the same straight line on top of a very high wall, the entire automatic nature of walking would be disrupted. And all I did was, you know, change your position. So it's, you really have to just think differently about your body for a moment, and it changes what you do. And any, anyone who plays sports has said this, you know, you try to change something about the way you kick a ball or kick something or hit something with a racket, and the entire automatic motor system becomes an automatic, and you can lose the ability to do something used to be able to do very easily. So I don't know why people find it so hard to believe these things are possible, because I find that the tiniest change in something I do will have big physical effects, and people just need to recognise it in themselves to appreciate how real it is
Dr Sabina Brennan 32:22
Well, I do think it's fundamentally I say this over and over again. But like, I mean, you know, people are not educated about how their brain works, they just aren't people don't know how their brain works. And because your brain is generally so brilliant, you don't need to think about it. And it's only when it begins to malfunction for various reasons. And lots of those reasons that cause malfunctioning of a brain are not sinister, you know, a couple of nights without sleep, will cause malfunction, you know, chronic stress, a poor diet, or lack of, you know, even omega three in your diet, or a B 12 deficiency, you know, so many things will actually cause your brain to malfunction in a way that can be quite scary. And I really think we do need sort of, to, I suppose that's what I'm passionate about. We need to educate people about the brain. And you refer on and off in the book about the mind. And I suppose in a way, you're saying similar to me, you know, that how unhelpful it can be. I find it so unhelpful, that I just don't use it at all. Because I think it's at the root of the problem, because somehow it's ephemeral. Whereas I kind of feel if you just talk about the brain and behaviour, we can link them, and you have control with that. But we have centuries of language and you talk about the dualism that occurs,
Dr Suzanne O'Sullivan 33:35
the conversation is always so problematic, isn't it? Because the minute you talk about the mind, yeah, you are into Descartes. And so yeah, a spiritual mind flitting away from body and things like that. Language is just so limiting for this subject. And it's quite hard to be understood. I think that I have a slight problem with in neurology, we're really moving towards talking about everything terms of brains and connections between different parts of your brains and neurotransmitters and scan results. And I know that that sort of moves you away from what you're expressing concern about, which is Yeah, this sort of what what is the mind is weird, sort of hard to define thing. But I worry that neurology in particular is desperate to cleanse itself of all things psychological. So it's talking about psychological things, but only in terms of which brain bits activation, which brain bits light up on a scan, when you feel a certain emotion or which neurotransmitter creates certain emotion. And, you know, that's great in one way because it sort of allows people to understand this is a real biological thing that's happening. You know, there's a real biological thing happening in your brain. Every single time you feel something or something happens to your or you're thinking about chocolate, it doesn't matter what, but I worry that we are cleansing the humanity out of the discussion that were by always talking about focusing on the brain and trying to sort of avoid talking about the psychosocial aspect of But I think it can go too far. And that's back to what I was saying earlier, which is then you end up everything being an independent thing happening inside your head that's outside of your control, whereas the psychosocial aspect of things potentially are within your control. So I like to keep this sort of concept of the mind in the discussion, but it's very hard to talk about because you're constantly have to qualify and explain what you mean.
Dr Sabina Brennan 35:25
So I don't, I'm fascinated by the brain, but I don't put a full stop there, you see, I'm fascinated by the relationship between the brain and behaviour. So I will always have brain and behaviour and behaviour occurs in a social cultural context. And it is influenced both ways. So for me when I talk about brain and behaviour, actually, if you understand that, you know, obviously eating is a behaviour, walking is a behaviour, everything that we do is a behaviour including thinking, then I think, if you refer to thinking as a behaviour, then that actually makes it easier not to have to invoke the concept of the mind, I think it's that people forget that thinking is a behaviour and it's a behaviour that can be changed. And it's a behaviour that sometimes it's unconscious, you know, things come in, but you have conscious control over it. So you can change that behaviour, just the same as you can unconsciously pick up something to eat. But actually, you can say, Well, actually, no, that's not good for me to eat, I can change and work on changing that behaviour. So I think that kind of helps. But it's interesting. And it's fascinating. And I think another thing that's really important and really emerges, I'm also jealous of all the travelling you did,
Dr Suzanne O'Sullivan 36:37
I want to do another book that involves travelling
Dr Suzanne O'Sullivan 36:40
Can I come with you? can we do we do a neurologist and a psychologist?
Dr Suzanne O'Sullivan 36:45
I highly recommend going to Kazachstan, or I mean, because I got to travel to places with an interpreter,
Dr Sabina Brennan 36:51
Oh
Dr Suzanne O'Sullivan 36:51
who was a local person. So you can imagine the view of place you got, which is so wildly different than you'd ever get as a tourist. Yeah.
Dr Sabina Brennan 36:57
And you know, that's what I want to say to people about reading this book. It is like life, it is enjoyable from multiple levels. And that's why this book, I really, highly recommend it because it has that you know, you're going on a cultural journey, and you're travelling with you, you're learning with you, you're you're writing you really, really, really do have a real talent for writing because you know, you don't get in the way of yourself, you take us there with you, which is really nice. And on top of that, then you have that metacognition, I suppose, where you're analysing not only the situation that you're observing, you're analysing it with the knowledge of a neurologist who's stepping back and actually being critical of your own discipline and observing it from multiple angles. And then you're actually analysing your own behaviour and saying, oh, gosh, well, I thought this first and that. So it's an incredibly enjoyable read, I certainly could talk to you for multiple episodes, but so many things. And I'm trying to kind of hop on and touch on a few bits of the things that really it raises, because I think the book raises very important issues. And I really think it should be recommended reading for doctors. And for medical students. I really do, too. So what you touch on you talk about the diagnostic manual, which has gone through multiple iterations and additions. And you know, folks, this is what psychiatrists and psychologists kind of refer to, and you know, it has the criteria for when you might be diagnosed with depression or diagnosed with, you know, it will be the thing that says….. must be existence for at least six months, or whatever. It's very categorically based. And we all know that most certainly when it comes to mental health issues are dimensional, and context dependent, it's very appropriate to feel depressed if you become unemployed. But that doesn't mean you have to be depressed across your entire life, you can be depressed about that bit and still find joy. But because it's categorical, what can happen is it can force people to believe that they must act depressed across all of their life and actually perpetuate symptoms.
Dr Suzanne O'Sullivan 38:59
The minute you're labelled with something, I mean, obviously there you know, it's important that people understand that, you know, there are types of depression, the features of which you know, severe depression are quite stable and are less necessarily sort of, you know, when I talk about the variability of different presentations of depression, it's usually around the milder groups.
Dr Sabina Brennan 39:18
Yes,
Dr Suzanne O'Sullivan 39:18
where are the controversy lies, but the minute your sadness is labelled as mild depression has that effect that you say, which is you start kind of acting out your expectations of what it means to be depressed, unconsciously,
Dr Sabina Brennan 39:30
Unconsciously, its really important to say that it is unconsciously perhaps if we say, and this is where language I suppose is important. Perhaps if we say you begin behaving in a more depressed fashion,
Dr Suzanne O'Sullivan 39:44
you look out for the things that are associated, you know, like we all did it during the worst parts of the COVID pandemic. You know, if we got a slight feeling woke up in the morning feeling tired. Now I wake up in the morning feeling tired regularly, but for the first month of the first wave of the pandemic, When I woke up feeling tired, I examined myself for the sore throat, cough and fever. And, you know, so that once you have an expectation of illness, then you will start examining yourself and looking for other features of that disorder. It will also affect how other people treat you and how other people respond to you. I have an issue with labels, as they create chronic illness, once you're a person who suffers with depression, again, I'm doing that (inverted commas") so people can't see me but the. So once you're said to suffer with depression, it can be quite a hard label to get rid of, it's always you are a person who has depression. And I'm not sure it's great to conceptualise it that way. But on the other hand, the way you get help, you can't go to your doctor unless you've got an illness. Yeah, but we need the labels in order to access help and support or to get permission to take time off from work. The labels are kind of useful, then and therefore we take them on willingly. But then once we've taken them on, I worry about the long term effects of them. So we should have a system where a person can ask for help, without having to take on a diagnostic label of a psycho.
Dr Sabina Brennan 41:07
And I think they should be also or we should also be allowed to ask for answers without that answer having to be a diagnostic label. I mean, my most recent book is called Beating Brain Fog. And I make it very, very clear. I think it's one of the first things I say in the book is that brain fog is not a disease. It's not a diagnosis. It's not a disorder, but it is a signal that something's amiss. And actually, your patient, Celia was, uh
Dr Suzanne O'Sullivan 41:32
Sienna
Dr Sabina Brennan 41:32
, she had problems where she thought she was having epilepsy. But she thought she was having Petit mal What was her name
Dr Suzanne O'Sullivan 41:39
Sienna,
Dr Sabina Brennan 41:39
Sienna, but Sienna to put this in short Sienna, you know, was a teenager, and she had accumulated a couple of diagnosis, POTS being postural orthostatic. Yes, yes. Basically, where if you stand up, it's like most of us will have experienced at some point, you stand up to suddenly and feel dizzy, but this is in a much more severe fashion. But anyway, she was having these, I would call them attention lapses. And herself, and her mom had definitely decided that they were Petit Mal. And I suppose this was coming from having maybe read about absences as a form of epilepsy. And they'd been told, no, it wasn't, and they came to you, and you did an awful lot of tests, etc. But for me as I was listening to that, I was kind of going well, she's just describing, having difficulty focusing and struggling with kind of keeping up. And so she said she had a sleep disorder. And I'm saying, Well, if she's not getting enough sleep, that's going to lead to that during the daytime, if she's stressed, that's going to lead to that. And and I think you touched on something very important there, although I don't think that you particularly used the word stress, that perhaps she had chosen a subject in her university degree that actually, her mother, which I thought was very telling, had described her as this brilliant girl student who was great at everything, and then she's in university, and she's struggling to cope. Now. She's definitely having problems. And they're very real. This is the whole point. If you lose focus and attention, that's very real. If you can't remember things that's very real, and it's very debilitating. But it doesn't necessarily mean that it's something sinister like epilepsy, it can be very much lifestyle induced, because you need to have good sleep. You said she had limited her diet because she had irritable bowel syndrome. You know, maybe she wasn't getting enough. I'm going to look at it from that psychological perspective. You were looking at it from a neurological
Dr Suzanne O'Sullivan 43:34
No I mean, I wouldn't look at it from a neurological perspective, I would think of it the way you think of it.
Dr Sabina Brennan 43:40
Yeah.
Dr Suzanne O'Sullivan 43:40
The problem is, I'm a neurologist. So people come to me for neurological explanations. But by the time someone comes to me, the GP and possibly a range of other doctors have already said the things that you're saying,
Dr Suzanne O'Sullivan 43:53
Yeah,
Dr Suzanne O'Sullivan 43:53
and people struggle to accept them. Because I think that we live in a society where, you know, if you're really clever in school, and you're told that you should expect to get into university and that you will be just as good in university and you'll be able to achieve things. And you know what, it just doesn't always work out that way. Sometimes we choose the wrong things. And we're not as good at them as we thought we were or perhaps it's just not suited to us. And I think that we have this sort of keep trying and you will eventually succeed. And anyone who's ever written a book will have been told about JK Rowling's multiple rejections before she finally got her book published. So we're told, even if you're rejected, just keep trying, keep trying. But you know what, that's making some people sick. Because, you know, sometimes if the effort that goes into that success is too much, it can start producing physical symptoms like brain fog, or like palpitations or like many other symptoms, and it can be a very difficult thing. If you've got a family behind you saying, You're definitely good enough for this course. It can be very difficult to say to you Know what I don't think this course is right for me. You know, that can be a hard thing to say. And in that circumstances, the physical symptoms might be unconsciously employed to have that conversation for you.
Dr Sabina Brennan 45:11
Yeah, I think it's interesting because it's so many things going around in my head in terms of…. because you raise so many kind of important issues is that, and that the ability, we seem to live in a society where it's too difficult to say, 'Maybe I was wrong.'
Dr Suzanne O'Sullivan 45:30
Yeah,
Dr Sabina Brennan 45:31
I don't know what's wrong with society. I also think, you know, looking objectively, at her mother, her mother was disempowering her, and struck me very much like an Irish mother in a way. And something that we do with our children, is we tend to ignore our children when they're behaving very well. And we notice them when they're misbehaving and give them attention when they're misbehaving. And so actually, it can be reinforcing, you know, the behaviour, I suppose the point I was making with that girl's mother was that her mother was doing what a lot of us do when we see our children in distress, whether that's physical illness, or whatever. We give them, we pour out all the love and attention we have, we make them feel extra special. And in fact, there's nothing wrong, of course, we should look after our children when they're unwell. But it shouldn't become something that makes them feel extra special, they should just feel extra special for being who they are. And being encouraged, you know, extra special isn't it great you're, well now, and you're going to be able to play, this, that and the other. But we do this thing where we train people to feel special when they're ill. And for some people that can kind of become either not a way of life, but a way that they get the attention or the support that they need. Whereas they should be able to get that attention and support by just saying, you know what, I'm struggling with this or this isn't working out, or I feel confused. And instead, actually, though, if they're sick, and her mother had taken to actually feeding her,
Dr Suzanne O'Sullivan 47:02
Yeah, it's always interesting those relationships, isn't it? Because it's likely that there's both parties are benefiting in some way from that.
Dr Sabina Brennan 47:10
Yeah, like a codependency.
Dr Suzanne O'Sullivan 47:12
Yeah, sure that, you know, the mother was had the opportunity to care for a daughter in a way that you don't get to care for your adult children. And so yeah, there was a dynamic there that was very unhealthy. But people who would perhaps go to a psychologist would be very different to people who come to a neurologist. When you come to a neurologist with these sort of medical complaints, it's because you are not necessarily open to the more psychological way of explaining your symptoms, and you specifically are looking for more neurological problem. So I would see, you know, a skewed proportion of the community in which people are sort of really looking for biological ways of explaining rather than by a psychosocial ways of explaining their disorders. But the teen years, those years around sort of GCSEs, A Levels and the early years in university, that's when the vast majority of my patients who have things like seizures, and paralysis and headaches or that have a kind of psychosocial cause they're the ages that they come to me. And I think it's the pressure we put on ourselves to succeed, and the inability to just perhaps sit back and look and say, Is there something in my life that if I changed it, that actually that might be the solution? I think I wrote in the book about hearing a woman on the news, talking about being in a job she really hated and how unhappy she was and what a terrible, difficult life she had. And then she got a diagnosis of autism.
Dr Sabina Brennan 48:32
Yes, yes.
Dr Suzanne O'Sullivan 48:34
And as a result of having got the diagnosis of autism, she realised that digital life she chose for her self was the wrong one. So she ditched whatever job she was in, and she found a job that was more suited to her. And it transformed her life. So it all ended very happily, but I just couldn't stop myself asking why did she need diagnosis
Dr Sabina Brennan 48:51
Yeah, yeah. And I think that's where we have to look to society that, you know, arguably, we live in a more permissive society than even when I was born. But we also have some of the social constraints are very damaging, and I couldn't help but think, first of all, can I ask you are the more of your patients female?
Dr Suzanne O'Sullivan 49:10
Yeah.
Dr Sabina Brennan 49:11
Okay. I also think as well, and obviously we're talking about things like hysteria, which refers to, you know, the the womb, and there's all those terrible historic, you know, gosh, frontal lobotomies, all sorts of things done to women, based on them not conforming to what society expects of them. And I think we are very good at learning from experience to certain extent. But we have particularly in Western society, we have a very ethnocentric viewpoint. We think of ourselves as the most advanced group of the species. I would argue that we've made an awful lot of mistakes, you know, moving away from community and isolating ourselves in boxes are at the core of many of our mental health issues. We're social creatures. We need to be in social groups, and we need more of a communal sort of basis, that would help immensely, we'd notice things sooner if people are struggling as well, because you're seeing people more often, and we can kind of offer help and support each other. I couldn't help but wonder, when I'm thinking about all the different cases, with the exception of one, most of them were in young children or teens. The one case guys, you have to read the book for this one is set in Havana, and it's interesting in that it shows how different a response was when this 'hysteria' for want of another word, involved, inverted commas, again, intelligent people working in the US embassy in Havana.
Dr Suzanne O'Sullivan 50:43
I mean, basically, it's an it's an ongoing story. So if you look in the news now, you will still hear this as ongoing, but it started in the American embassy in Havana, where the embassy had been closed for years. Because of the broken down relationship between the US and Cuba. When the embassy opened up again, there was a lot of suspicion. And a member of the intelligence agency heard a sudden noise one night, and then started getting symptoms like dizziness and sickness. And someone, either him or someone he told this story to. And it might not even be a man because it's his identity a secret is that this person thought they've been attacked by a sonic weapon. And this story of embassy staff being attacked by Sonic weapons spread through the embassy until there was sort of a dozen people who believe they had been attacked by Sonic weapon. Now there's some very important, you know, medical points to make, which is, sound doesn't damage the brain. So the other important point to make is no such thing as a sonic weapon has ever existed. And also, there were many, you know, which I won't go into now, but many, many good reasons why these people were not attacked by a sonic weapon.
Dr Sabina Brennan 51:48
I think he could substitute 'Sonic weapon for Granny'.
Dr Suzanne O'Sullivan 51:52
Exactly, exactly. But because a reasonable proportion of these were men, but also, as you say, they're sort of well-off people. They live fortunate lives. They're educated. People just couldn't even consider this diagnosis of hysteria for them simply because they were the wrong sort of people. They weren't young women. It's really astonishing because I'd seen groups say a school in upstate New York, where there was an outbreak of what they call a mass hysteria, mass psychogenic illness, a school in South America, a school in Ghana. When this problem affects young women, basically, people say things about them like and it's amazing in the in the 21st century, they say, well, they need a husband. And it's astonishing. And they
Dr Sabina Brennan 52:36
they're having too much sex or too little
Dr Suzanne O'Sullivan 52:38
A fight about a boyfriend or they will pick over the lives for little bits of stresses. But when this disorder affects kind of middle class, kind of fortunate men who work in the embassy in Havana, none of those conversations are had. Those questions aren't even asked, Could these men be stressed? You know, could this be to do with their lives as diplomats? Had they lived in dangerous places? You know, girls were constantly taught, well, the parents are divorced, or they had a fight with their dad, the diplomats, were they divorced? Well, we'll never know. Because when it came to men, no one even had that discussion. So it's absolutely true that women are not always treated very well, by society and by medicine, and that, in the case of the young women, and people were very happy to accept the diagnosis, but presented in a really insulting pejorative way. A case of men, they wouldn't accept the diagnosis purely because it was too pejorative for men.
Dr Sabina Brennan 53:34
Yeah. And they still haven't accepted that diagnosis. You know,
Dr Suzanne O'Sullivan 53:38
it's fascinating actually, because recently, they say that two people were attacked in the Marriott Hotel in London, by the sonic weapon, and that there was people attacked in the White House by the sonic weapon, Sonic weapon, then absolutely everyone who knows anything about weapons or nuerology says doesn't exist, but the story continues to carry on because it was much more acceptable to think that people were being attacked than to think that people are human, and that these things happen. And people in the embassy were told, if you hear an odd noise, hide behind a wall, you know, you're being attacked by a sonic weapon. People were being asked to come forward for medical examinations, even if they didn't feel sick. They were actually invited to examine them
Dr Sabina Brennan 54:18
Invited to be ill and as you said, you set up the whole context and you can enjoy reading it in the book really, in a sense, but these people were in a highly stressful situation that had a historical background and as you just said, Go back to march 2020. And we're seeing Coronavirus everywhere. You know we are under threat and our brain is just trying to protect us like it really is. It's doing its job perfectly. There is nothing wrong when a new virus that is deadly appears and could be we know very little about it. It makes perfect sense for your brain to wake up and go. Alright, sore throat. Am I okay? Am I feeling a bit too hot? That makes perfect sense because it is a Your brain in survival mode. And so as you said, and I've experienced it myself, you know, when you're ill, or if you're having pain, you do become heightened to that. I also think it's possible that some people experience sensations earlier or sooner than other people do. In other words, they're part of the tails. So you know, if I press on your arm, you shouldn't experience pain, but actually, some people do
Dr Suzanne O'Sullivan 54:18
absolutely.
Dr Sabina Brennan 55:26
And that doesn't mean that there's something wrong with them, it just means that they're on the tail, same as you and I could try and score a goal and never be able to do it. And someone on the tail can just do it every single time doesn't mean there's something wrong with them. They're just on a different spectrum across it. And I know certainly, I can bear a lot of pain. But sometimes I experience pain sooner than other people do. Now I have a story. Your brain wants a story that makes sense for you. That's how your brain works. It tells itself stories that make sense. And because it's an information gathering machine, and it is looking for patterns, and looking for how to prevent that bad thing happening again, or how to ensure that happening again, it's literally just looking for patterns. And part of that process is telling stories. So I have a story that was told to me by a doctor, which works for me, which is that the calcium channels in my brain actually respond sooner than they might in somebody else and so. So I might perceive pain sooner. That works for me, I'm fine with that, it doesn't always happen. I perfectly understand that if I'm not getting enough sleep, if I'm chronically stressed, that those things are when I will feel pain. And that's actually in a way for me, I just see that that's a signal for me to kind of take stock and say, Sabina, you're falling into your normal tendency. And that's why these things I think it's very annoying when people see some of those pain perception things as malingering I'm quite the reverse, I work too much. So for me, it's a little wake up signal that says, actually, you've been letting your sleep suffer, you're being overstressed. You're taking on far too much. And your body is saying Hold on a second, I'm struggling here, you know, and you get a signal. So that's the way I work with that. And I always say I have a diagnosis of when I'm talking about some of the things I have, because I don't own them. I am not someone living with and some of the diagnosis, I'm not even sure if they're right, or they're, they're accurate, but they allow me a common language to talk to other people who may be suffering or experiencing in that way, to actually give them some tools through lifestyle changes that may actually help them to cope with. And I think something that you really touch on is this. And I suppose it's where the term hypochondria kind of comes from is that and you talk about a girl who lost the ability to walk and you explain it so well. That how in a psychosomatic illness you can lose the ability to walk, it's not pretending to be paralysed, it is being unable to walk, and having to relearn how to walk, it's well worth the read, just to kind of understand how that can happen. I think the issue about women is very, very important. And I think women need to be empowered to say what they're feeling and look for answers, but not always just from doctors from within themselves within their lifestyle. I think another thing you touch on that's really important is when I studied psychology, I had to take a couple of other subjects in the first year in case you failed psychology so that you could kind of continue your degree. And I took anthropology and philosophy. And I have to say anthropology probably is one of the most eye opening subjects that anyone can take. And I really believe it should be taught in schools, because it opens up your eyes to how our own culture, our own beliefs are as flawed as those that we look down on. And it offers us a way and a sense of being more empathetic.
Dr Suzanne O'Sullivan 58:45
Yeah, it just allows you to see it from you know, because I talked to a lot of anthropologists and in the writing of this book, because they often had studied some of the phenomenon that I was trying to learn about. And it was just a really great way of learning how to see things from other people's perspective, because you know, I've spent my whole life working in Ireland and the UK and in big Western medical teaching hospitals. And you know what, that doesn't represent most of the world's view. I mean, most psychological and psychiatric research is done on Western educated people living in industrialised countries and mostly white people. But we then translate that research and we try and force it on other people,
Dr Sabina Brennan 59:23
which is not valid at all.
Dr Suzanne O'Sullivan 59:24
No, and I'm always seeing medical papers to say things like, you know, African American men don't think this way about depression. And they should kind of think it's sort of like they have a different way of viewing. I've just randomly chose African American man, I just mean people have on whom this research was not done, are being told that they should be adhering to our way of thinking, but their views were never represented at the start.
Dr Sabina Brennan 59:52
But you see I think you've touched on and I did an episode on the podcast about this. You've touched on the essential flaw in psychology, all of psychological research that have influenced the majority of the accepted principles were all done on men. All done, on men.
Dr Suzanne O'Sullivan 1:00:11
That's right,
Dr Sabina Brennan 1:00:12
all done on men and actually, most medical research was done on men and continues to be done on men. And so therefore, from the outset, women are disadvantaged, we are considered 'less than', 'different from' instead of the norm. So the norm basically is calculated based on what is normal for a white male, and how a white male if you take medicine, how a white male responds to this medication and how it works. So therefore, then women are described usually as and that that applies to us throughout society, oh, she's a very aggressive woman, or she, you know, whatever. But the point being, you know, if you want to reflect society, the findings of those studies should only be used to find and treat and report about men, the better thing is, you include everybody, you know, males and females. And if they have to be just white Europeans, that's fine. But then you get your average across males and females, and you look for differences, if there are whatever, but you can only then apply that to white Europeans.
Dr Suzanne O'Sullivan 1:01:13
That group yeah
Dr Sabina Brennan 1:01:14
you can't apply it elsewhere. And unfortunately, research investment is not invested in other places. And you touch on this again, also in the book, because possibly there isn't the same amount of money to be made. Because we put so much faith in medications, things that we can take, injectables, we want that quick solution. And that's why I'm adamant in my book, because there's a multi billion dollar industry in supplements to boost your brain health, to boost your memory function, there is absolutely no evidence that any of it works and you don't need any of it. Your brain, if you eat a healthy Mediterranean diet gets all that it needs. But susceptible people are being screwed over.
Dr Suzanne O'Sullivan 1:01:54
But at the same time I kind of on the one hand, think oh, well, you know, there's that shop that's selling all that I mean, around where I live now, there's so many new shops opening up to sell nothing but CBD products. And you know, that's just a money making industry, you know, and I don't support it, but then I have to sit back and think, well, if it makes you feel better, then you know, there's value in anything that makes the person feel better.
Dr Sabina Brennan 1:02:18
But some of these supplements can be harmful.
Dr Suzanne O'Sullivan 1:02:20
Oh well, if anything, or if people are being misled with and I certainly think this happens with things like CBD people are being misled with false kind of elevated claims of what is possible. And someone's making a lot of money out of misleading people into thinking that something is more medicinal than it is. But I did kind of at the end of this book, start thinking, again, with reference to the lady who with the diagnosis of autism changed her career and was in a much happier place. I kind of started thinking at the end, you know, I started off sort of looking down on the need to medicalize to make changes. But by the end of the book, I was sort of thinking, you know what some problems are very hard to work through. And it may be that we need these processes, and that we need, sort of, either expressing things physically, or medicalizing. Sometimes we need those as a way to help us to make the change, which is otherwise very difficult to make.
Dr Sabina Brennan 1:03:12
Yeah, no, I totally hear you. I think it's perfectly valid. I think people need to be heard. And I think that's one thing that's problematic, particularly for women, an awful lot of women feel medically gaslit, you know, to use that modern term that somehow what they're going to their doctor with isn't real, or it doesn't exist, if people have taken the step to go and see you, there's something that's bothering them that much. And, you know, if they've nowhere else to go, well, then you can kind of help. Of course, diagnosis help, they help for multiple reasons, you know, an awful lot of us can catastrophize, particularly when it's related to things like headache and cognitive function and things we don't understand tremors, all those sorts of things, you know, you're going to catastrophize and wonder whether there's something awful, but that should mean that I suppose the problem is, as you touched on earlier, you can say I can find nothing. So then that makes the person feel awful, because Okay, this sounds like that. I'm imagining things – I'm not. And so I think there's a bridge there that's needed to say, look, there isn't anything on our known symptoms. That doesn't mean what you're not experiencing is, you know, so it's hard to find ways to do that.
Dr Suzanne O'Sullivan 1:04:19
I think the important thing for me is, so this is no right or wrong. But what you need to decide is, you know, is this diagnosis of depression? Or is this alternative therapy actually making you better?
Dr Sabina Brennan 1:04:30
Or worse
Dr Suzanne O'Sullivan 1:04:31
I think a label can make you feel better just by having an explanation but make you more disabled. But if you have a label that is giving you strategies to make your life a better life, then keep that label. But yeah, some people like Sienna who we touched on who was the girl who was basically just struggling with dissociation attentional difficulties when her college course was too difficult.
Dr Sabina Brennan 1:04:51
Yeah
Dr Suzanne O'Sullivan 1:04:52
Her label made her disabled because, it sort of,… she was promoted to chronic illness through the label so you just look at what you're doing. And if what You're doing isn't making your life a better quality life. Stick with it as far as
Dr Sabina Brennan 1:05:04
and I think when it comes to things like depression and anxiety, and I think there's, it's great that we're talking more openly about mental health. But I think there's also a tendency, a worrying tendency where the label is being worn as a badge of honour, and becoming something to be proud of you, of course, you shouldn't be ashamed of experience or living with depression or anxiety. But it shouldn't be something that you necessarily go Oh, well, this is me. Yeah, you know, and also, I think, yes, you can be depressed. And again, we're talking on the earlier realm, I come from a family and people listening know this, you know, my father took to his bed, he had manic depression, he was suicidal. So I understand those depths, there was no communicating with him. And that continued all his life, and it was very cyclical. That's not what I'm talking about. I'm talking and you are talking about the earlier realms where we're possibly medicalizing normal experiences, because we've decided, and I think that's one of the things I wanted to get out was that our culture in some way is making us ill, because it's telling us, we should be happy all the time, we should all look beautiful, we should all have six packs, we should all be able to achieve everything we want. And you touched on that. And I firmly believe keep trying, keep trying, keep, keep practising, you can achieve what you want. However, it's also important to recognise that when that door keeps closing, you turn and start looking somewhere else,
Dr Suzanne O'Sullivan 1:06:29
your ambition should not be making you sick. You know, and I mean
Dr Sabina Brennan 1:06:34
it should be bringing you joy and the journey to that success. But I do want to touch on one thing that kept niggling at the back of my head when I was reading this, and it's that group that are sort of predominantly absent in a way from the book, although there are a few cases. And that's teenage boys, boys of that same age, and what's worrying, or what I wondered about and wondered whether you had any thought about, certainly in Western society, we have a huge problem with teen suicide in young boys. And I just wonder whether, you know, for me for a lot of these manifestations, they occurred at time when for the brain or for the mind, or for whatever you want to call it, there seems to be no other option. And there's almost like a withdrawing from life into this illness, and the parallel for me then in young boys, and withdrawing from life into suicide, because it's too painful. And again, a cultural and a social issue associated with that, with these issues, these things occurred with girls in groups, girls tend to be more group based in a way where conversations happen, boys may engage in sports, etc. But not in those conversations. I really don't know what I'm throwing out there. But I'm just wondering whether you kind of thought about those.
Dr Suzanne O'Sullivan 1:07:07
I just, I mean, I'm no expert at all in suicide or those particular issues. But certainly there is a case that men and women express their distress differently. And that psychosomatic disorders are more common in women. And I think it is, in part because of the place women are in society. But also, there's more accessibility to women expressing their distress in certain ways where, you know, boys are not encouraged or allowed to express their distress in quite such an open way, sometimes as women. And I think that that's why men and boys are more likely to be involved in violence, they're more likely to hurt themselves. So it's really about how we express and deal with the emotional and troubling things in life. And men and women do it differently, and certainly, at the moment very detrimental for young men.
Dr Sabina Brennan 1:08:43
Yeah. Yeah, I think really, for me, the big lesson that comes out from this is that we do need to understand and acknowledge the transitional stage of those teen years when the brain is not fully developed. It's a very confusing time. Very, very confusing, because, you know, there's connections that were there yesterday, aren't there today, things don't make sense. The word is really strange. You can't learn from mistakes in the same way that you do as a mature adult. And I think we need to support and acknowledge that more.
Dr Suzanne O'Sullivan 1:09:15
Actually, I had an odd experience when I was sort of going around the world was Yeah, I mean, you and I both agree that you know this, it's a difficult time for brain development, both socially and biologically.
Dr Suzanne O'Sullivan 1:09:26
Yes,
Dr Suzanne O'Sullivan 1:09:26
teens are in a difficult situation. But I was travelling around the world places in South America and North America, Kazakhstan, where I several times encountered people who when children were affected by psychosomatic disorders, you know, the parents were the older people in the family would say, but why would a child develop a psychological problem? My children are happy chil… I'm like, that's the absolute peak time for it. You know that?
Dr Sabina Brennan 1:09:53
Yeah,
Dr Suzanne O'Sullivan 1:09:55
schizophrenia, etc. That's when they come out during that period.
Dr Sabina Brennan 1:09:59
Oh absolutely. And yes, you know, young children. And I mean, really young children are really vulnerable. And you know, the ages two to seven, there's an awful lot of brain development going on there that if those kids aren't being stimulated, if they're not learning how to respond appropriately to stress, they can have … You see, the brain has this fabulous capacity to adapt neuroplasticity. – But unfortunately, and that's what sort of struck me as well with Sienna, your individual who now is in her late 20s. And it just continues to collect conditions,
Dr Suzanne O'Sullivan 1:10:29
Labels
Dr Sabina Brennan 1:10:29
that when your….. your brain is this incredible capacity to adapt to change, and that is usually really, really positive, you grow new connections and all the rest. But your brain is not infallible. Your brain makes mistakes, it can make mistakes, but what can happen is you can learn a maladaptive response. And so your stress response can be completely maladaptive, unhelpful, and that can then be reinforced. And that just becomes inherent in your behaviour and difficult to eradicate,
Dr Suzanne O'Sullivan 1:10:59
I think it's useful actually to think about all these kind of psychosomatic conditions and things like that, in terms of learning. Because yes, it's exactly as you say, it's like we all accept that, you know, I can read a book, I can learn something, or I can get tennis lessons and learn how to play tennis, or we're all accepting that our brains are able to gradually accumulate new skills. Why is it so hard for us to believe that actually, learning can go in the wrong direction, too? And yes, when you lose the ability to walk, because for some psychosomatic reason, it's just the learning has gone the wrong way. And now you just need to retrain your body back into the right way again, and I do think it's useful to think of it that way because it we get away from that sort of airy fairy idea of stress affecting the brain within some sort of hard to explain way
Dr Sabina Brennan 1:11:44
Yeah, no, so that's what that's exactly where I come from is, you know, that's the fundamental capacity are our brains are highly responsive to experience, you know, neuroplasticity, it's not unique to humans, it exists in other animals. That's how animals learn and evolve and develop but the human brain seems to be particularly susceptible to environment and experience. But as you said, it can go wrong. Things can be unlearned and relearned. And I think that's really, really very empowering. And I think it's fundamentally down to people just not understanding how humans work. That's what it comes down to. You've been absolutely fascinating to talk to. I'm sure my listeners will absolutely love every minute of it. The book is called The Sleeping Beauties by Susanna O'Sullivan, tell us what the name of your other two books are.
Dr Suzanne O'Sullivan 1:12:34
My first book is called It's all in your head, which is basically just about my own patients with functional and psychosomatic disorders. And the second book is Brainstorm, which is supposed to teach you about the brain through the stories of people with epilepsy?
Dr Sabina Brennan 1:12:48
Oh, excellent, excellent. I do love that. Because often people say, and I think it's very funny, that people often say, you know, "they're made out, it's all in my head," and I'm kind of going, but aeverything is in your head.
Dr Suzanne O'Sullivan 1:13:00
I got in trouble for that title. Because the point is, everything is in your head. But still people
Dr Sabina Brennan 1:13:04
That's the point I get that, I think that's exactly, you know, validate, continue, please do continue doing what you're doing.
Dr Suzanne O'Sullivan 1:13:06
Thank you
Dr Sabina Brennan 1:13:10
Because I think, as well as being really interesting to read from all sorts of angles. I think the books are very empowering. And I think that they'll help a lot of people but any doctors listening, get other doctors to read it, because I think they're one of the groups of people that actually really, really need to read it.
Dr Sabina Brennan 1:13:27
Based on your writings and your experiences as a neurologist, what tip would you give to people about surviving and thriving in life?
Dr Sabina Brennan 1:13:37
Perhaps if they are experiencing what may be psychosomatic illnesses? What tip would you give them?
Dr Suzanne O'Sullivan 1:13:42
I think it's a very difficult thing to do. But I think recognise when the life you've chosen for yourself isn't necessarily the right life and be prepared to make changes. We touched on it before but you know, we make decisions about our lives when we're like 16, 17, 18. And then, you know, 40 years later, we're still working with those same decisions. So I think you know, be prepared to say you know, is this the right life for me and change it if you think it isn't.
Dr Sabina Brennan 1:14:10
Such sage advice from Suzanne, you've only got one life and it's silly to waste it pursuing a path that fails to satisfy or even makes you ill? You can change direction, and in doing so may find joy, happiness and reward.
Dr Sabina Brennan 1:14:27
My name is Sabina Brennan, and you've been listening to superbrain the podcast for everyone all with a brain. Super brain is a labour of love born of a desire to empower people to use their brain to thrive in life and attain their true potential. Please help me to reach as many people as possible by sharing this episode, or by simply liking or rating the show. Imagine if we could get to a million downloads by word of mouth alone. I believe it's possible. I believe the great things happen when lots of people do little things. So you really can help to achieve this ambitious dream to get a million downloads. Oh, and don't forget to subscribe to Super Brain that helps too. Visit Sabina brennan.ie for additional content, including images and videos related to this episode and a transcript of the show. Follow me on Instagram a @sabinabrennan and on Twitter @sabina_brennan. I am grateful as always, to my exceptional editor Emily Burke, to my fascinating guests and to my listeners. Thank you for tuning in.
Transcribed by https://otter.ai