Age and Intimacy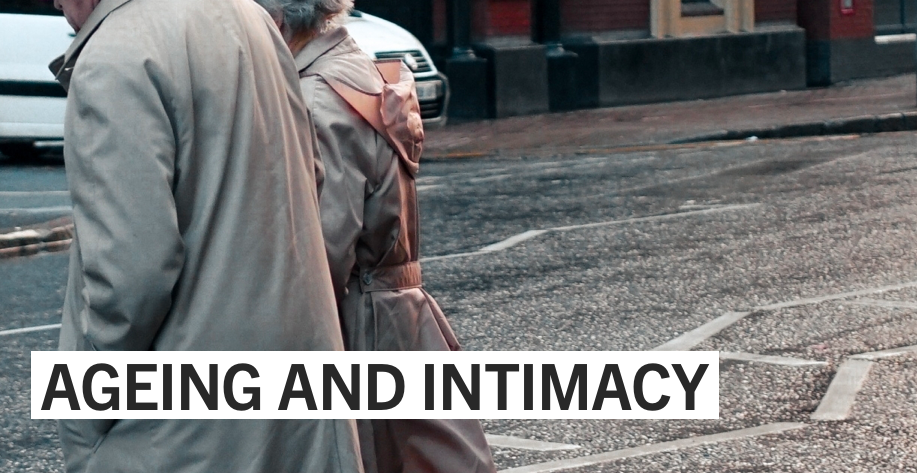 We don't talk much about the sex lives of older adults and this silence leads to misconceptions about our sexuality as we age. It can also lead to a failure to consider older people's needs for intimacy in later life.
I chaired a panel discussion on Ageing and Intimacy in the Science Gallery on Saturday January 26th to get the conversation started by sharing thoughts, perceptions, fears, facts and experiences of age and intimacy.
Our panellists were Ciaran McKenney, Manager of Active Citizenship and Lifelong Learning at Age & Opportunity; Joanna Orr, a PhD candidate who has published on sexual activity in the over 50s population in Ireland; Professor Desmond O'Neill, guardian of the longevity dividend is a geriatrician whose practice and research focus on ageing and neuroscience; and Tonie Walsh, gay activist, former carer and founder of the Irish Queer Archive.
We covered many interesting topics over the course of our discussion, both Tonie and Ciaran spoke very openly and frankly about their personal experiences, Joanna shared scientific findings and brought an interesting research perspective and Prof O'Neill shared really rich insights from a clinical perspective peppered effortlessly with references from the humanities.
We had a full house and the audience input brought a really meaningful dimension to the conversation. Including the suggestion that we switch from viewing intimacy from a declining perspective to seeing older people as a resource who can share their wealth of life experience on intimacy and sex.
I really hope that this is just the first of many conversations, the fact that we ran out of time after 2 hours is testament to the fact that there is so much to say on this topic.
If you missed the event – watch this space I will be posting a podcast from the day.
This event was supported by the Equality Fund at Trinity College Dublin and organised by Bianca Battilocchi and Muiriosa Guinan.
We had a rich, meaningful and frank conversation that we hope will be the first of many.