TV: Ireland AM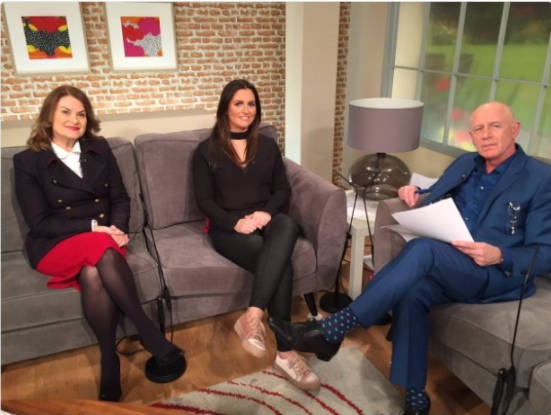 30-year-old Sara-Jane Tracy was diagnosed with relapsing remitting MS 2 years ago.
A professional equestrian, doctors told her she would never be able to ride again.
But she didn't let that stop her. Psychologist Dr. Sabina Brennan and Sara-Jane joined Mark Cagney to discuss the experience of living with MS and the steps you can take to maximise brain function in MS.
Multiple Sclerosis Ireland's 'Kiss Goodbye' campaign is launching on Tuesday and sets to raise funds for around 8,000 people in Ireland who live with MS.