Comment: Have Your Say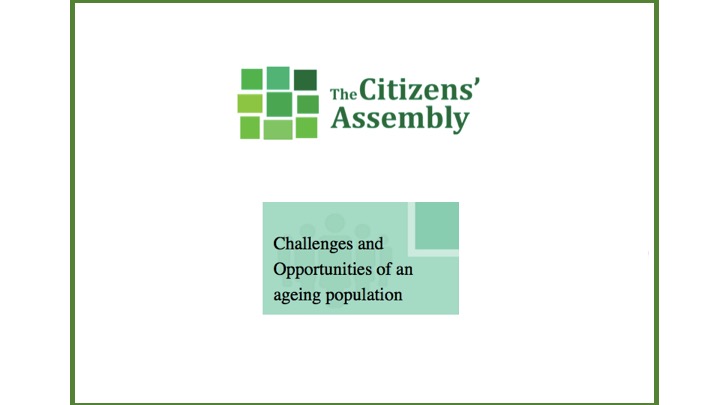 The next Citizen's Assembly will consider "How we best respond to the challenges and opportunities of an ageing population." I discussed some of the issues I will be including in my submission with George Hook on High Noon this week. You can listen back here, scroll to the last 10 minutes.
The deadline for submissions is 19th May at 5pm. Submissions are welcomed from anyone.
Explain clearly what you would like the assembly to say to the Oireachtas and give arguments in support of that.
Keep it short and use simple language.
For more information visit www.citizensassembly.ie